Bone Brown Ancient Dice are due for restock this week (19th August 2019).
These are our best selling 'Ancient' poly dice style. They go very nicely with our Skull and Cthulhu Dice Bags, and make great gifts for your gaming friends. These dice are so popular that they sell out very quickly whenever we manage to get them in.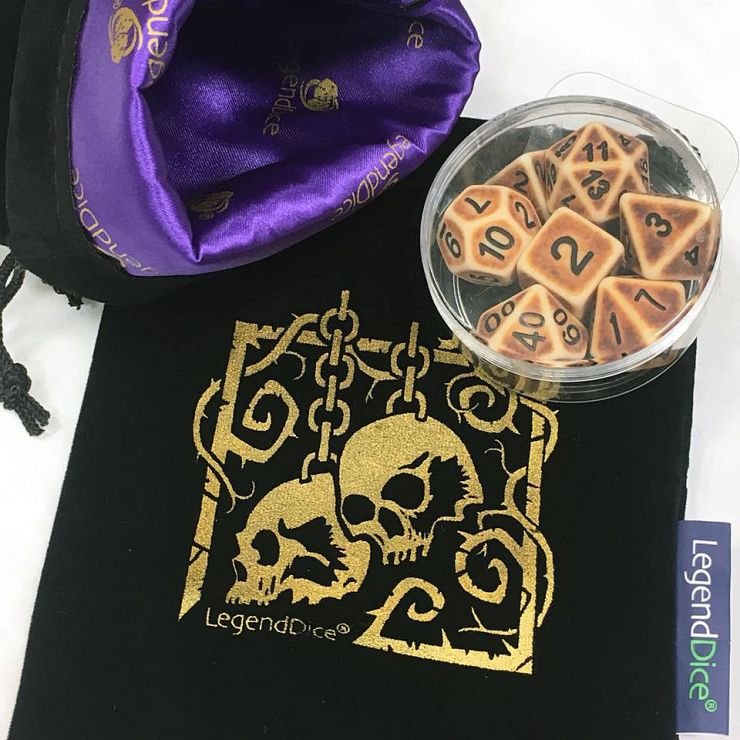 These dice are manufactured for us by HD-Dice. These are high quality dice for roleplaying games such as Dungeons and Dragons. We guarantee the quality of all our dice - any issues just get in touch.
Our Skull Dice Bags are made under license from LegendDice and are excellent quality. They measure 16cm high by 12cm wide. They are made from Faux suede, fully lined in a purple faux satin, and secured with a draw string. The design is bonded to the bag so it will not flake off.
Our Dice Bags complement the Ancient Gaming Dice and are an ideal match on the RPG table.