2nd July 2019 - major restock from Critit Dice
We've managed to restock most lines in ther Series 1 and Series 2 'Spirit of' dice range. These are available now and come in the Critit clam-shell cases for added secutity in shipping.
Please note this may be the last restock of this very popular RPG poly dice line as Critit will be retiring these ranges soon to make way for new lines.
Spirit Of poly dice are gem poly dice with one or two colour nebula storm clouds running throughout the body of the dice. Each set has a colour that relates to the Spirit Animal, and is a unique combination. The numbers are gold, with the 'top' number on each dice replaced with an icon of the spirit animal. The d4 has a different related icon (a paw print for example) on the of the 4's.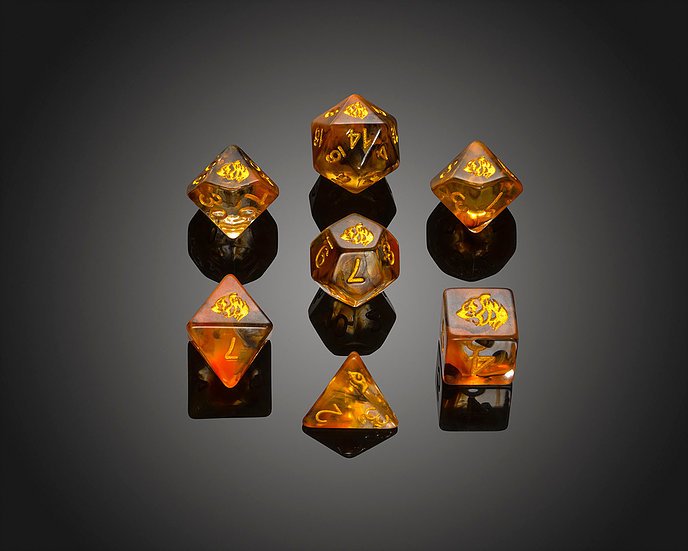 This is the Tiger Spirit dice set, showing the yellow and orange Tiger colouration.
Sticking with the Big Cat theme, this is the Panther set, bringing the dark blues and black of the mighy Black Panther to the tabletop.
You can find a really wide range of colours and animals in the range, which looks great on screen and even better in your hand.